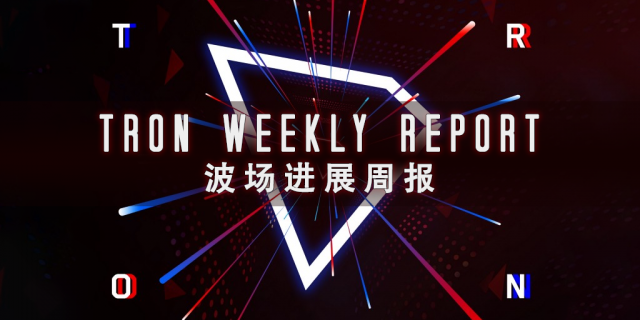 In the past week, the TRON project continued to run smoothly. Here is this week's update for all of our supporters, believers and followers.
Technical Development
Work Completed:
1.[Architecture] Tested data backup feature.
2.[Smart Contract] Completed the detailed design of the side chain architecture.
Work in Progress:
1.[Architecture] Test deferred transaction.
2.[Wallet] Develop anonymous transaction.
BitTorrent Update
1. BTT is now listed on 40 exchanges including Binance, OKEx, Bittrex International, Huobi, HitBTC, Bithumb, Bitfinex, Upbit, KuCoin, Gate.io, Cointiger, Bitbn, TRX Market, Coinspot, Sistemkoin, Exrates, Satowallet, Coinexmarket, MBAEX, Coinex, BitForex, Changelly, Cross Exchange, DigiFinex, Bitpie, BikiCoin, SWFT Blockchain, Koineks, CoinAll, 55.com, BitMax, BitMart, ExShell, AnyBit, ChangeHero, AltCoinTrader, Cachierest, CHAOEX, SPICEX, Coinsuper.
2. Say hi to BitTorrent Live, our new social media application that empowers you to create live video content, connect with people who share the same passions, earn money by expressing your creativity and find friends all around the world.
We plan to integrate blockchain technology into the core of BitTorrent Live and return privacy and ownership while enabling a new payment option serving millions of users.
BitTorrent Live will be rolled out globally in phases. Sign up to become a member and be notified when our beta is available. https://www.bittorrent.com/live
Global Community
1. At this time of Spring, TRON extends its warmest greetings to community members: you are more than miles of spring scenery to us. Spring is finally here. We believe that with the joint efforts of all industry believers, we are just seeing the beginning of the explosion of blockchain technology. Thank you for your unwavering support for TRON all along;
2. TRON's founder Justin Sun's Twitter account now has over 1 million followers, becoming the first verified Twitter account with more than 1 million followers in the blockchain industry;
3. TRON will provide an attractive early-stage incentive totaling $20 million to help USDT holders to transit to TRC20 standard USDT, further unlocking the potential of decentralized finance;
4. China Electronic Information Industry Department officially released the 11th CCID Global Public Blockchain Technology Assessment Index. TRON ranked second in the overall rankings of global blockchain projects. The evaluation model is consistent with the previous issue and is still evaluated from three main aspects: basic-tech, applicability and creativity;
5. The transaction number on TRON's global network has reached another record high, showing that more community users are actively using and trading TRON (TRX). With the continuous advancement of TRON's business and the improving of its ecosystem, TRON will usher in a bigger breakthrough in the future;
6. The prize was announced for the "Global Reward Campaign Series" initiated by TRON: a netizen who was born in 1997 called @爱吃的Suzyii 97 was chosen as the lucky winner awarded with the Mini Cooper car;
7. Justin Sun was chosen as a poster character of McAfee Talent Team (MTT). John McAfee, founder of the antivirus software giant McAfee, posted on Twitter that he has chosen Justin to be added to the photo album and join its think tank;
8. TRON's founder Justin Sun now has more than 1.1 million followers on Weibo, representing the growing attention among TRON's global community. Justin's Weibo will continue to serve as an important platform to share information such as TRON's technology development and global strategy, etc. We welcome more community members to follow us and join the discussion on Twitter!
Developer Community
1. TronGrid – Released MVP APIs to production environment. Setting up Query Service performance monitoring and improved query performance for addresses. Performing end-to-end testing of block parser.
2. USDT-TRON – Developing Airdrop execution program. Technical integration started with OKEX and Huobi. Engaging BitForex & BigONE exchanges.
3. BTFS – Exploring maximum connectable nodes in IPFS. Setting up end to end BTFS demo application.
4. 3.5 Upgrade – TRON network upgraded to 3.5.
5. Finalized USDT audit vendor as CertiK.
Team and Partners
1. Chinese media outlet Chaindd interviewed Justin Sun. Justin says during the interview, there are two factors determining if a cryptocurrency can become a mainstream token: 1) whether it has a community spirit 2) whether it sets its eyes on the whole world;
2. Community media platform Mars interviewed TRON specifically on TRON's partnership with Tether issuing stable asset USDT-TRON on the TRON network. During the interview, TRON's founder Justin Sun answered in details, sparkling heated discussion;
3. Well-known digital asset celebrity on Weibo @币毒 released an article featuring TRON's USDT-TRON project, looking at the importance of stable coins to the ecosystem from a different perspective;
4. The 10th episode of All About TRON has released. In the video series, the hosts introduce and explain TRON's development progress through questions and interviews. The newly released 10th episode covered the recent major progress and breakthroughs of TRON in details.
Market Transactions
1. A number of well-known trading platforms have announced their support for USDT-TRON conversion and these platforms include: Cobo, Gate.io, Bitpie, OKEx, Huobi Global, TRXMarket, TronLink, ZB.com, DraGonEx, Coinsuper, and ABCC;
2. Well-known digital trading platforms SPICEX and ETORO listed TRON (TRX); 3. Well-known digital trading platforms SPICEX and Cashierest listed BitTorrent (BTT);