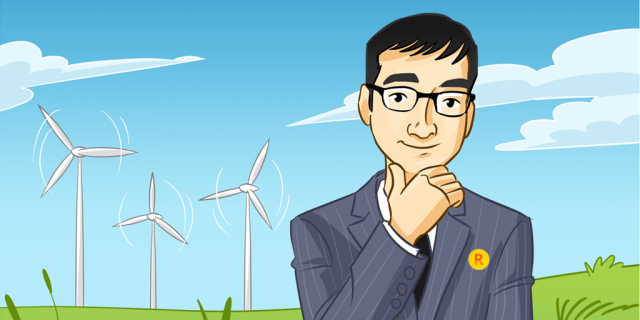 Hi Landon, please give us a brief introduction of yourself and let us know what you do in the READ.
I am Landon Huang, graduated from the Business School of the University of Birmingham in UK, major in international business. I am CMO in the READ and in charge of marketing operation, brand operation, event planning, community management, and the docking of internal and external projects.
Can you let the community know what is READ?
READ is an original digital asset and rights proof based on blockchain technology. It can be used in many scenes, take LIANZAI Reading platform for example, It represents series rights for reader or writer, such as post, votes, comments, likes, dislikes and so on. The Token READ production is closely related to the writing of writers and readers interaction, it will become a measure medium for contributing between writers and readers, inspiring writers to create excellent works, and allowing readers to enjoy a high-quality reading experience.
What about SuperString. Can you give us some idea of what is SuperString?
The SuperString is an original content protocol based on blockchain technology, committed to creating a worldwide online original content incentive system by blockchain technology. SuperString covers original content distribution and incentives, copyright investment, copyright derivatives trading and other fields.
The first goal of the SuperString will start from the field of online literature, with the blockchain to redefine the online literary ecology, and then gradually expand to comic, online drama and other original content areas.
We noticed on your website's roadmap that you have started overseas business. Can you let us know which countries you are operating businesses with and what're your projects?
We have an office in Dubai. We hope to take this as a center to do
International cooperation either in aspect in finance or project implement. For LIANZAI project, overseas team will do their best to let overseas readers understand Chinese online literature. At the same time, we also established our own information account on many overseas social platforms to disseminate information about our own projects.
Why did READ decide to join TRON SR?
TRON's technique capability make it be adaptable to a wide range of complex scenes and also support applications with vast amounts of users. we are also very optimistic about this technology. we will also test it and may migrate Dapps like LIANZAI or V Guru to TRON. So we hope that we could join TRON SR.
What can READ offer to help the growth of TRON, do you anything planned up yet?
Our products LIANZAI, V Guru, are developing steadily. We hope that our joining could enrich the ecological of TRON. The LIANZAI platform has 0.5M+ registered users. And we plan to airdrop Token when TRON mainnet is online and we win the SR election, increasing the exposure of the TRX brand and adding more TRX followers. In addition, we will also plan more community user interaction activities.
We checked your current official website https://read.io/ and noticed the news section is in Chinese. Do you have plans to have English version updates so more readers can easily learn about your team's progress and upcoming activities?
At present, the English version have all been updated. And if we won this election, we will also publish a news on the official website to report it.
Will you have any future activities specifically to promote TRON SR event and let more user know about READ?
We will promote TRON SR event in all channels that we have, such as our communities, official websites, overseas media and so on. It can cover about 1 million precise users. We have been doing live broadcast to our investors or users every half month, If we won the SR election, we will have a special live broadcast to announce the success of our campaign and introduce TRON SR.
In general, why do you think Tronics should support your team? What incentive does the community have?
At present, LIANZAI users have reached 0.5Million+ and V Guru are starting steadily grow. We hope that our joining could enrich the ecology of TRON as a public chain. Actually, from the beginning, We have been actively participating in this election. If we won this election, we plan airdrop the Token to READers and Tronics.
Before we end the interview, do you have any last words for the community?
Our community is starting steadily grow everyday, our team is energetic, creative, hardworking, and our Dapps that the Token economy of V Guru and the 2.0 version of LIANZAI will soon be on-line, if we won this election, we will help the community develop better and also give strongly support for the TRON ecology. I hope each one of you can vote for us.