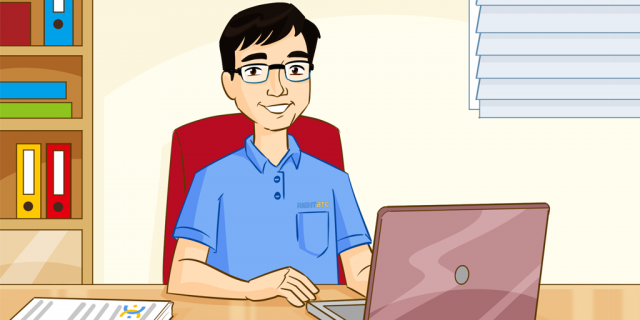 Hello Haidong Liu, please introduce yourself to the community and let us know more about you.
In the past, I worked as an IT director in FMCG and the financial industry, and accumulated more than 10 years of relevant experience. Currently, I'm responsible for the CIO of the RightBTC platform and major in providing advice and assistance to senior managers on RightBTC platform acquisition and management; Developing\maintaining and facilitating implementation of RightBTC IT architecture; Promoting effective and efficient design and operation of all major processes, including improvements to work processes.
Can you introduce to the community more about RightBTC?
RightBTC is a leading global digital assets management platform. By leveraging a multiple risk control system, our professional team strictly screens digital assets that have higher investment value at home and abroad. Moreover, we are committed to constantly introducing an excellent variety of investments in accordance with our in-depth understanding in finance and blockchain. We aim to help investors allocate their digital assets more reasonably.
Since there are quite a number of cryptocurrency exchanges in the market, can you give us few points that make RightBTC stand out?
As the first cryptocurrency exchange in Dubai, based on the policy advantages of blockchain technology in the Middle East, we are committed to tapping markets in the Middle East and expanding markets in all regions. In addition, we have many years of experience in developing and operating exchanges. In addition, we have the Metaverse public-chain technical team as our strong technical consultation support.
Why does RightBTC decide to join the TRON SR election?
RightBTC, as a leading exchange in crypto market, hopes to maintain its brand advantage in the industry, and TRON is currently a hot and high-quality blockchain underlying technology in the crypto market. Based on our solid experience in blockchain and crypto exchange operation, RightBTC hopes to participate in this TRON SR election opportunity to let more people especially the potential users to know our RightBTC and TRON project.
When the TRON network is ready for creating TRON 20 coin, will you be accepting new TRON 20 token on your platform? What is your guidance if you are accepting them?
On May 21, 2018, RightBTC announced to the community including RIGHTBTC platform users and TRON communities that our platform will support TRON main network updates and token migration. We are closely communicating with the TRON ​​technical team regarding the upgrade and token migration and ensure the completion of the main upgrade and token migration will be by 21st June, 2018.
Besides, we detailly notice platforms user that all TRX withdrawals and deposits on RightBTC will be suspended between June 21st and June 24th and will resume on June 25th. All users will receive TRX tokens in equal proportion to their current ERC-20 TRX holdings.
What else can RightBTC offer to accelerate the growth of TRON
In the RIGHTBTC platform, TRON's trading volume occupies an important percentage of the entire RIGHTBTC platform, investors and enthusiasts who also see digital cryptocurrencies have a significant demand for TRON. The crypto exchange is the simplest direct contact with token holders. For this purpose, we will allow more users to trade TRON's tokens by returning transaction fees for users holding TRON tokens, and we will also conduct regular airdrop activities to attract more users to pay attention to TRON.
What incentive does the community have? Can you let us know your community support plan?
RightBTC's community is focused on RightBTC users including people interested in digital currency, individual investors, institutional investors, analysts, etc. As mentioned above,we will provide transaction fee refund and regular airdrop activities. Also, we will consider the projects based on TRON blockchain to promote them to list on our platform in the future.
Do you have any future activities specifically to promote this TRON SR event and let more user know about RightBTC?
RIGHTBTC actually held an offline meeting on June 15th, 2018 and already had livestream recording for RightBTC and TRON SR event introduction.
Why do you think Tronics should support RightBTC?
TRON as the current market value of the top ten projects, both in the market value of the project itself and the project team's work and publicity are excellent, and our RightBTC as the crypto market leading exchange is directly facing public investors, through a series of Strict judging criteria to carry out the listing process is responsibilities for RightBTC, project parties, and investors, and we hope to bring more quality projects to the public to invest in. We are optimistic about the prospects of TRON and hope that Tronics can provide more support the provision of quality projects established in TRON to give more support to RightBTC.
Is there anything you want to share with the community before we end the interview?
We hope our communities including TRON communities to support our RightBTC to be TRON SR. Our slogan is "Everything goes right on RightBTC. Every TRX counts. Every Vote Matters".