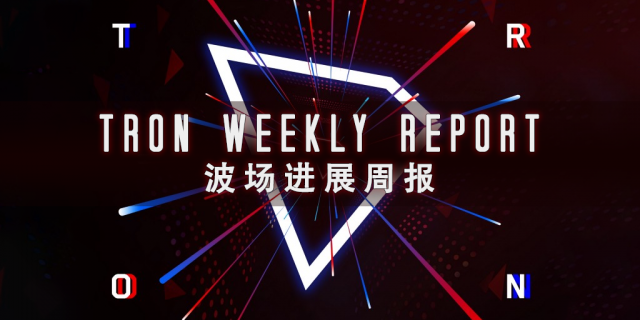 Last week, TRON project went smoothly. We provided the progress of this week to all the supporters, believers and followers.
Technical Development
Work Completed:
1. [Structure] Completed the development of the memory database to synchronize blocks in the mainnet.
2. [Consensus] Removed the exclusiveness of token names.
3. [Wallet] Added gRPC API: get transaction count by block number.
Work In Progress:
1. [Structure] Develop the virtual machine.
2. [Consensus] Remove case sensitivity of account names.
3. [Wallet] Support exchange sync-up.
Community Activities
1. On July 21st, following the mainnet launch, TRON started the super representative elections. Currently, the activity has been carried out in full swing with active participation of various candidates. In order to extend appreciation to all candidates and community enthusiasts for their continuous support, the online store of TRON has customized 13 types of phone cases, meeting the preferences of different groups. In order to satisfy more users, we held a vote to collect different sizes of mobile phones in our official public account, thus providing more choices for everyone;
2. On July 21st, TRON was invited to participate in the "BLOCKCHAIN PARTNERS SUMMIT 2018" hosted by BLOCKCHAIN as a diamond-level partner. 65 big shots in the blockchain industry including Changpeng Zhao (CEO & Founder of Binance), Roger Ver (CEO of Bitcoin.com) and Charles Hoskinson (CEO of IOHK) all attended this significant meeting. In addition, this meeting also attracted experts, practitioners, investors and enthusiasts in the blockchain industry from nearly 30 countries and regions around the world, making the total number of participants surpass 2,000;
3. On July 25th, TRON held the "TRON mascot name collection campaign" on Weibo, Twitter and the public official account of WeChat. TRON commemorative doll will be presented to the participant who gives the name being selected. We will also select the most popular name and the most creative name and send TRON-related products and TRX to their namers.
Team and Partners
1. On July 21st, Peiwo APP announced to run for TRON super representative with the election manifesto. As the largest voice content community in China and the world, Peiwo APP owns over 10M+ registered users, 1M+ monthly active users and 5M+ users per day, of which 80% are under 28 years of age. In 2018, Peiwo established Zempty Studio, hoping to create better blockchain applications and more interesting blockchain games through the decentralization and intangible data of the blockchain;
2. On July 21st, Ovis announced to have resumed TRX deposit and withdrawal at 14:00 on July 20, 2018;
3. On July 21st, congratulate CryptoGuyInZA on gaining 104,214,129 votes and becoming the twelfth TRON super representative that generates blocks. After all GRs being replaced by elected SRs, TRON will be officially launched. It is reported that TRON will have a total of 27 super representatives out of 100 candidates and the number of votes is updated every 6 hours;
4. On July 23rd, bibr.com announced to complete TRON mainnet swap and resume TRX deposit and withdrawal;
5. On July 23rd, OkCoinKR announced to complete TRON mainnet swap and resume TRX deposit and withdrawal. As OKEX's subsidiary in South Korea, OkCoinKR is a compliant Korean Won digital asset trading platform jointly built by South Korea's largest Internet group NHN and OKCoin International;
6. On July 23rd, Binance announced to support TRX migration permanently. As TRON mainnet is basically stable now, over 30 exchanges and wallets have completed TRX migration and resumed TRX deposit and withdrawal, including Binance, Gate.io, Upbit, OKEx, Cobo Wallet, Huobipro, Bitfinex, Coinnest, Bit-Z, Cryptopia, HitBTC, Koinex, MAX, etc.;
7. On July 24th, Infinity Stones officially announced to run for TRON Super Representative. As a Silicon Valley-based company, Infinity Stones provides cloud management services and security solutions for Blockchains. The core team is composed of faculties and Ph.Ds from world-renowned academic institutes and leading industry companies. Two representatives of the Infinity Stones team issued an election declaration, indicating that reliable and secure services provided by Infinity Stones will lay a solid foundation for blockchain technology;
8. On July 24th, Minkabu Inc launched TRX related information. As the largest social media operator for Asian investors, Minkabu Inc aims to provide the world's unique "real-time" financial information. With the core functions of "group analysis" (stock choice of numerous investors) and "automatic analysis" (an automated reporting system based on unique algorithms in analytics, such as various evaluation analyses), Minkabu can provide real-time investment information for stocks listed on all exchanges in the world. Minkabu is now expanding its global market reach and transforming its position from a social media operator in the financial market to a next-generation financial information provider;
9. On July 24th, Justin Sun, the founder of TRON, announced to have successfully completed the acquisition of BitTorrent and all its products. Starting today, with BitTorrent and its 1000M+ global installers, TRON ecosystem has officially become the world's largest decentralized Internet ecosystem;
10. On July 25th, Godex announced on Twitter to complete TRX mainnet swap and resume TRX deposit and withdrawal;
11. On July 25th, WazirX announced on Twitter to complete TRX mainnet swap and resume TRX deposit and withdrawal;
12. On July 25th, five days from the launch of TRON Virtual Machine (TVM) test version. TVM is a lightweight, Turing complete virtual machine devised for the development of TRON's ecosystem. It is expected that the TVM can provide millions of global developers with a custom-built system for blockchain that is efficient, developer-friendly, stable, secure and scalable. The forthcoming TVM test version has realized the seamless integration of the existing developer ecosystem, allowing developers to develop, debug and compile smart contracts and large-scale DAPP to be incubated on TRON public chain, thus consolidating the base for the development of TRON ecosystem;
13. On July 26th, Freewallet announced to support TRIN mainnet and TRX migration. Freewallet has developed a TRX-only wallet, which can be downloaded on Google Store. With various wallet applications of Android, IOS and web wallet, Freewallet supports iOS and Android devices to exchange 25 cryptocurrencies, including Bitcoin, Ethereum, Litecoin, Dogecoin, Monero, Bytecoin, etc.
Market Transactions
1.On July 23rd, according to CoinTrendz, the top ten currencies in trading volume over the past 24 hours were BTC, USDT, ETH, BCH, EOS, LTC, TRX, DASH, XRP and QTUM, among which TRX ranked seventh.