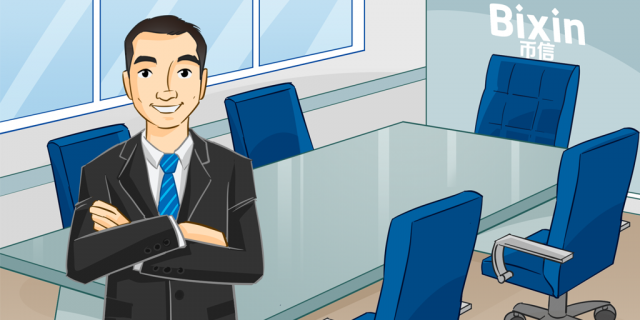 Hello Tyler, can you give a brief introduction of yourself and let us know more about you?
Hi, I'm Tyler Xiong, vice president of Bixin. My history of Bitcoin investing goes back to 2012. I myself have been growing with the industry since then.
Can you introduce Bixin to the TRON community so we can learn more about what Bixin is?
Bixin is a comprehensive crypto platform that centers around its key role as off-chain wallet. We have been deeply involved in the business of cryptocurrency since 2014. Now Bixin has become one of the biggest offchain wallets; Bixin's mining pool is among the top ten globally; Bixin investment is also one of the fastest rising capital/fund recently.
Can you let us know how Bixin secure its online crypto wallet?
The Bixin wallet has been running safely since its founding in 2014. There has never been one single case of security breach in these 4 years, thanks to our advanced security system. Our cold wallet and hot wallets are separate from each other; the cold wallets are physically segregated and would require multi-signature, with hardware security module (HSM) protection in place. I can't give too much details here, but security of Bixin wallet is really sound.
What makes Bixin join the TRON SR election?
Tron is a fast riser in the business. Having secured its place among the top 10, TRON sets a great precedent for others to learn from in terms of marketing. Its technology also keeps maturing. While Bixin is a veteran blockchain company, with big advantages in wallet service/mining and experiences in running nodes, the two parties are a great fit and there are huge potential for us to cooperate.
Since Bixin is an online cryptocurrency wallet, can we expect a TRON wallet from you? If so, can you let us know more details about it?
Bixin has officially added support for TRON. We are now working with the TRON team to swap its tokens for the mainnet ones.
What else can Bixin offer to create a better ecosystem of TRON?
Bixin has already built a whole ecosystem for TRON: besides the most basic sending/receiving tokens, Bixin supports sending red packets in TRON, doing escrow trading in TRON, dedicated group chat about TRON, flash-exchanging between TRON and bitcoin, OTC trading of TRON, and our BitMarket also allows for shopping with TRON.
What incentive does the community have? Can you let us know your rewards distribution plan if you are selected as TRON SR?
We still haven't come up with a direct rewards distribution plan yet. But as we have gained much experience with EOS, LBTC, and ENU, I'm sure we will become a reliable TRON SR, which would prove to be most beneficial for the TRON holders in the community.
Do you have any future activities specifically to promote this TRON SR event and let more user know about Bixin?
Yes. We will host live stream events and off-line activities with the TRON team to promote our TRON SR.
Can you sum up why you think Tronics should support Bixin?
Bixin has both great technical prowess and rich experiences with wallet, mining pool, and running nodes. We have also been working proactively with the TRON team to improve the whole super representative plan. Bixin will be the best choice for TRON and all Tronics.
Is there anything you want to tell the community before we end the interview?
If you still haven't installed Bixin wallet yet, be sure to download it at web.bixin.im. You will experience all its powerful features in no time.