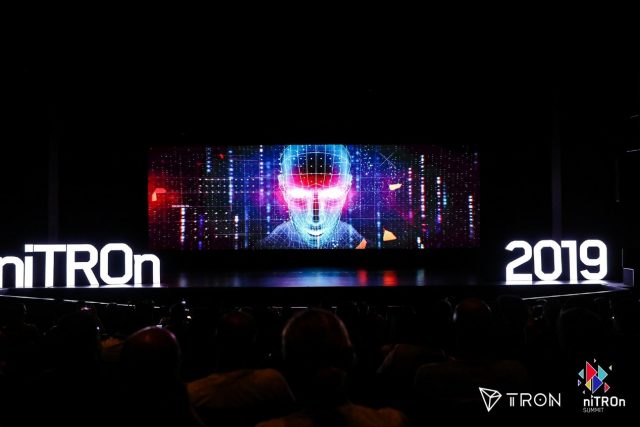 On January 17-18, 2019 (San Francisco), niTROn Summit 2019 hosted by TRON ended successfully at the Yerba Buena Art Center in San Francisco, USA. The agenda includes keynote speeches, developer's forums, TRON SR, mainnet R&D, DApp smart contract development, game engine development, decentralized exchanges, and other interesting sessions. The summit is dedicated to accelerating the decentralization of the Internet through blockchain technology and decentralized applications.
This summit themed "Accelerating the Future" has gathered many industry elites, investment scholars, corporate executives, and pioneering media. It also has the support of the world's leading cryptocurrency exchange
– Binance, and the world's largest decentralization P2P protocol
– BTT. The leaders participating in the event shared their experiences in investing and operating the blockchain ecology from different perspectives such as policy compliance, industry trends and future opportunities.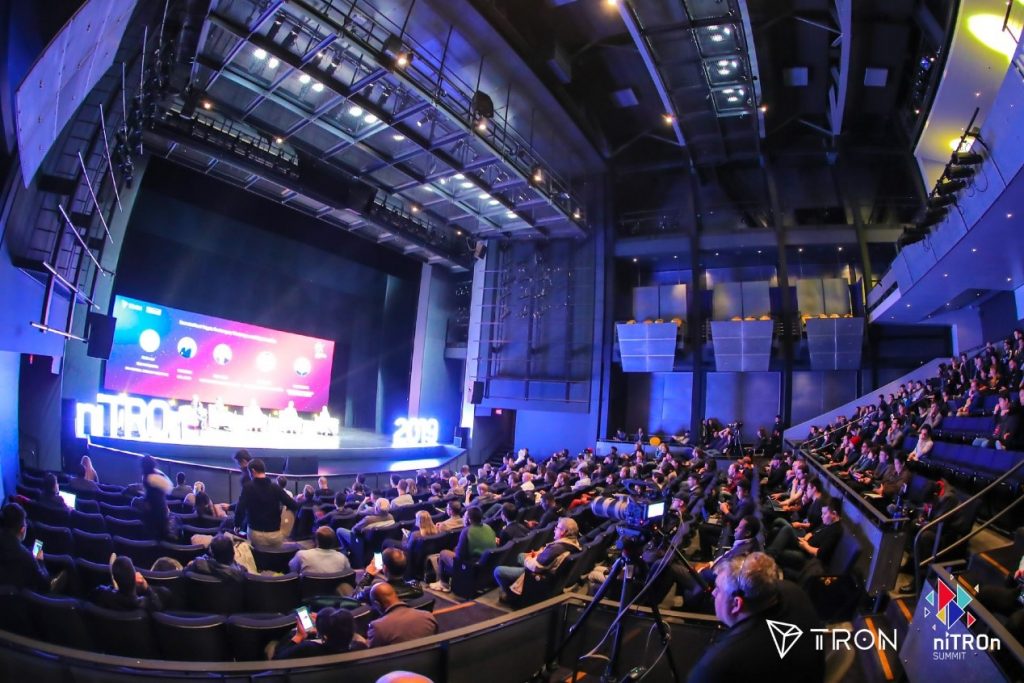 Keynote Speakers
Some of the notable keynote speakers are the founder of TRON – Justin Sun, NBA superstar – Kobe Bryant, Head of Market Strategy and Business Development of Swisscom Blockchain – Jazz Kang, and CEO of Kiip –
Brian Wong. The conference also consists of blockchain leaders and investment elites from all over the world. The summit's discussion was interesting and extremely exciting.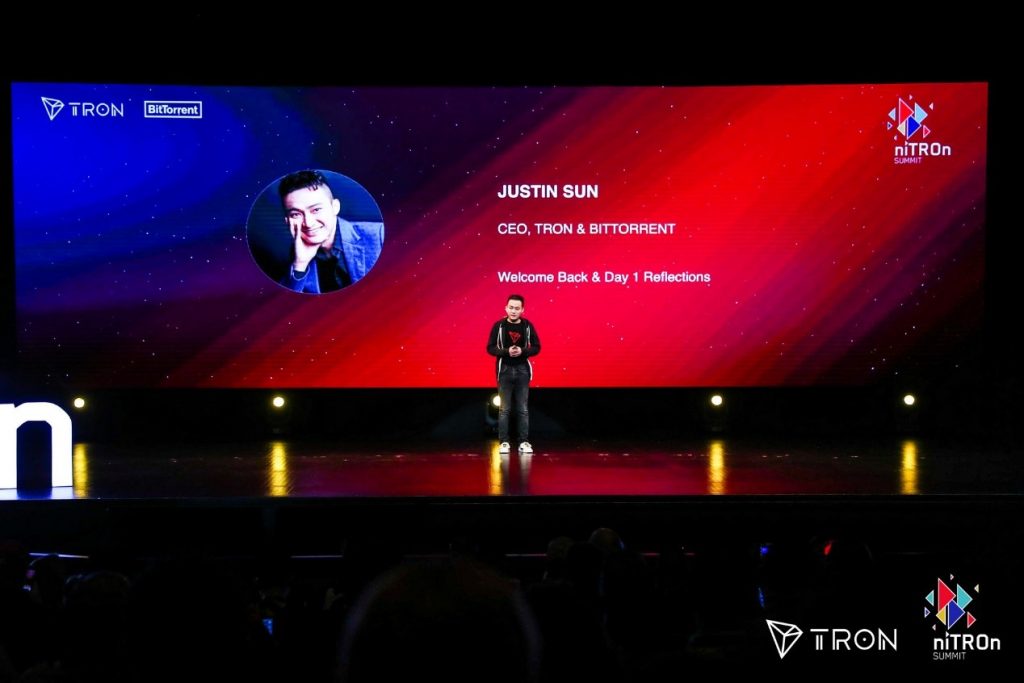 TRON's accomplishments
At the beginning of the summit, Justin Sun started off with a speech about taking TRON to the future and gave a report of recent stats and data of TRON.
At the time of the speech:
The number of accounts of TRON is twice that of EOS.
The average daily user growth of TRON is 1,500, which is ten times more than of EOS.
The average daily trading volume in the past two weeks is 2,365,965, which is 4 times higher than Ethereum.
There are 145 TRON DApps.
In addition, Justin also talked about launching BitTorrent's token – BTT. BitTorrent has more than 100 million users worldwide, and the launch of BTT will boost the growth of TRON. Justin also stated that in the future, TRON will participate actively in solving blockchain technical problems and future development trends with other industry professionals. TRON hopes to use its own experience and technology to help rapid development of smaller Blockchain projects and continue to support socially beneficial projects.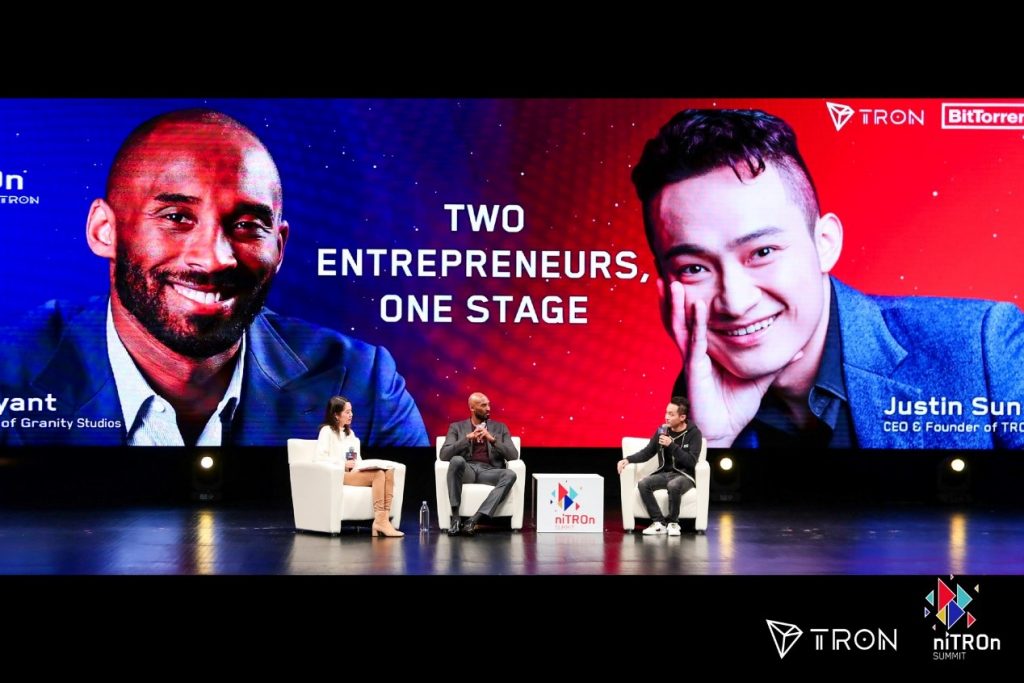 Two entrepreneurs, one stage
NBA superstar Kobe Bryant was invited as a special guest at the summit. At niTROn summit 2019, Kobe Bryant and Justin Sun talked about entrepreneurship. Kobe said that the biggest challenge after leaving basketball is to have the courage to go on and do something else and to start over from the beginning. Kobe also stated that "you got to do things to be true to yourself".
Justin agreed with Kobe's view and talked about his own entrepreneurship in 2012. At that time, he was inspired by Jack Ma's entrepreneurial spirit and praised the spirit of Kobe's 'Black Mamba'. Sometimes, an idea can sound crazy, but having constant effort and taking the challenge step-by-step will help us achieve our goal, just like the TRON team which work really hard to become an outstanding blockchain platform.
The two then discussed various topics such as team building, career dreams, winning strategies, missions, etc.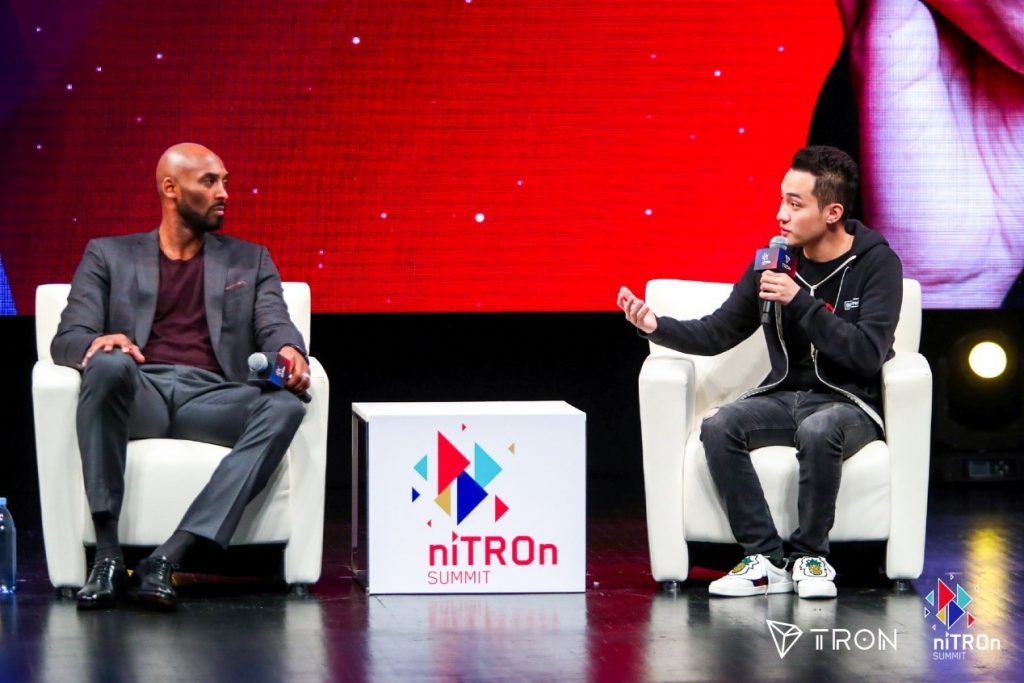 This was the first time Kobe Bryant has participated in the blockchain industry summit, which helped promoted the development of the blockchain industry. Furthermore, it also strengthens the position and awareness of TRON in the global decentralized market.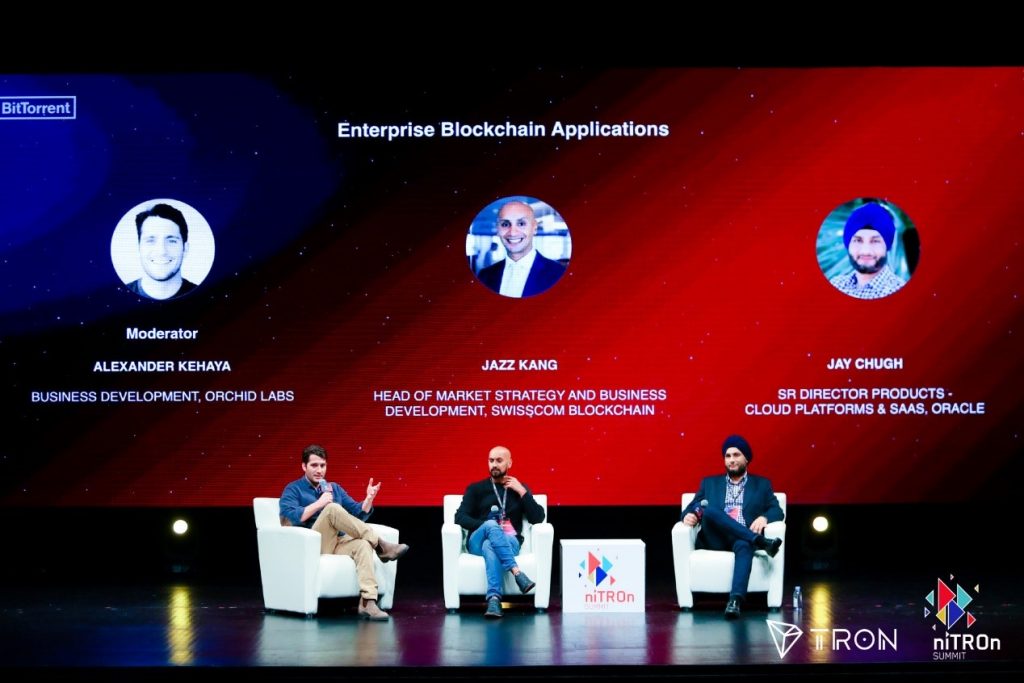 Jazz Kang, the Head of Market Strategy and Business Development of Swisscom, and Jay Chugh, Senior Product Director at Oracle had an intense discussion about "enterprise blockchain applications".
At the conference, Jazz Kang shared how Swiss Telecom, the leading Swiss technology company, shifted its strategy to blockchain technology and brought more value to users.
Jay Chugh shared how he analyzes enterprise-level blockchain solutions and explore the disruptive role of blockchain technology in products.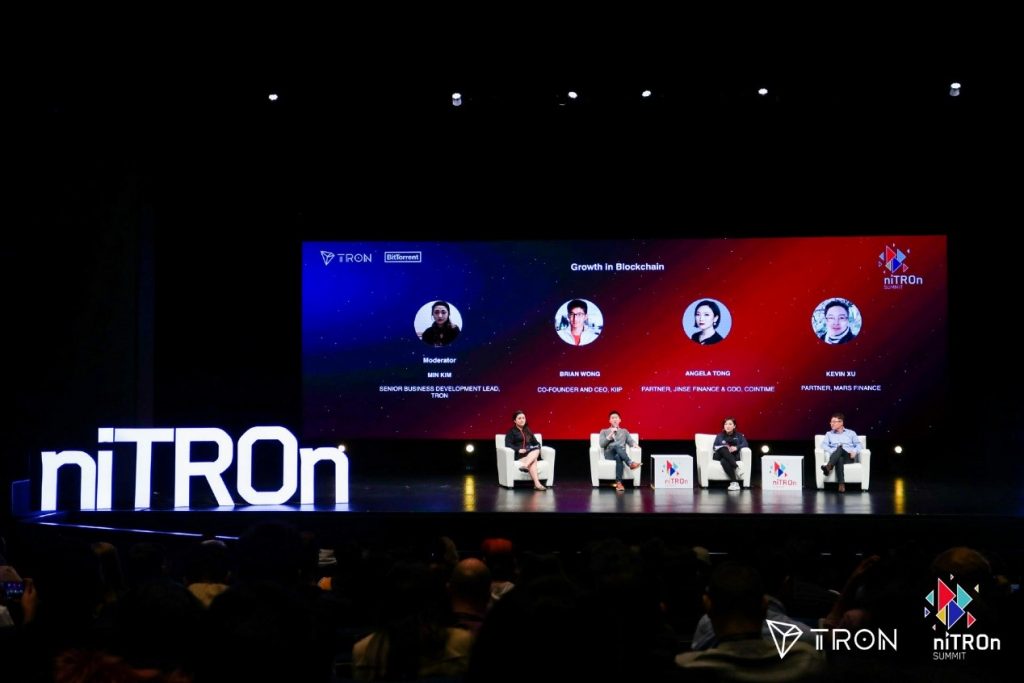 Brian Wong, founder and CEO of Kiip, Kevin Xu from Mars Finance and Angela Tong, COO of Golden Finance, talked about "growth in blockchain".
Kevin Xu stated that the first step to conducting a comprehensive survey is to understand the position in the industry chain and how scarce the resources are. These are important indicators for assessing business and the primary focus of growth. Only by knowing yourself can one effectively advance.
Angela Tong said what impressed her most is TRON. TRON combines Justin Sun's personal brand image with the company's brand image. Since Justin Sun is an attention getter, this has increased TRON exposure, it is a very smart move.
Brian Wong said that there is no need to fill people with too many technical details, but to prove it with user stories and their influences will eventually reach mainstream media in the world.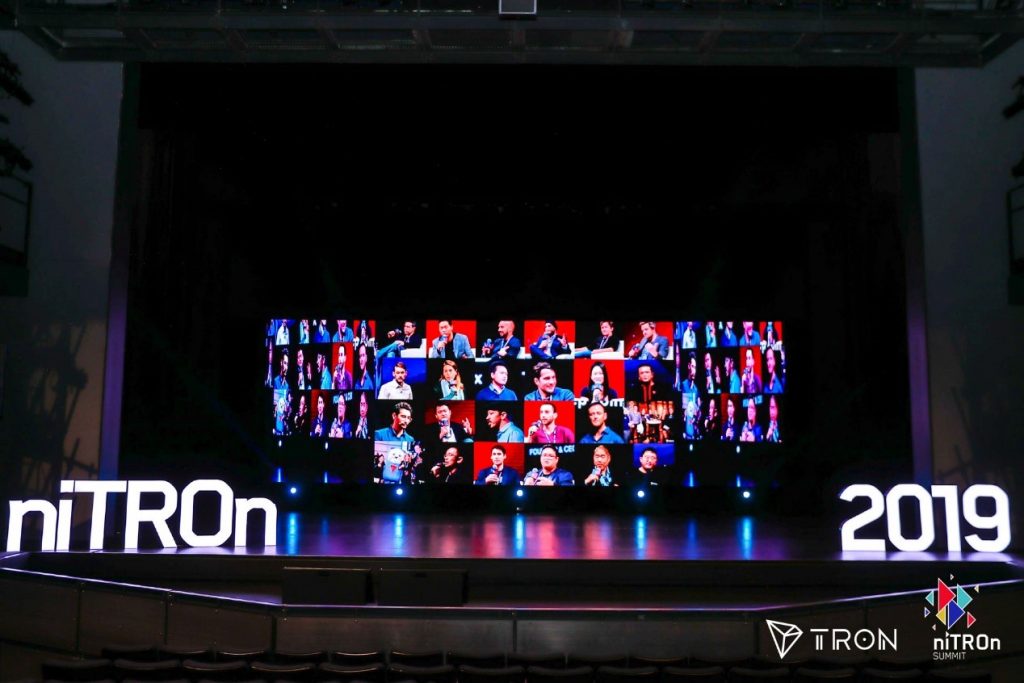 Overall, niTROn 2019 was a successful summit which gathered the most influential network resources in the blockchain industry. Let us look forward to the world's largest blockchain decentralization system and the world's largest decentralized P2P protocol token, together with the mission of the blockchain era and decentralization of the Internet!