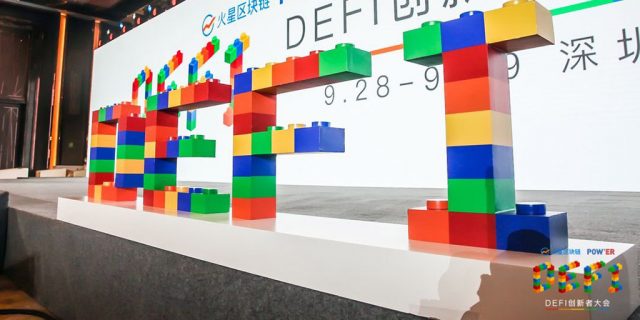 The POW'ER 2020 DEFI Innovator Conference hosted by Mars Blockchain and co-hosted by TRON was held on September 29, 2020, in Shenzhen. The conference features international DeFi innovation leaders, industry leaders, top investment & research institutions and other blockchain professionals. The topics of POW'ER conference includes in-depth challenges and opportunities of DeFi, investment strategies in the primary and secondary markets, DeFi Lightning Roadshow, NFT encrypted art and many more.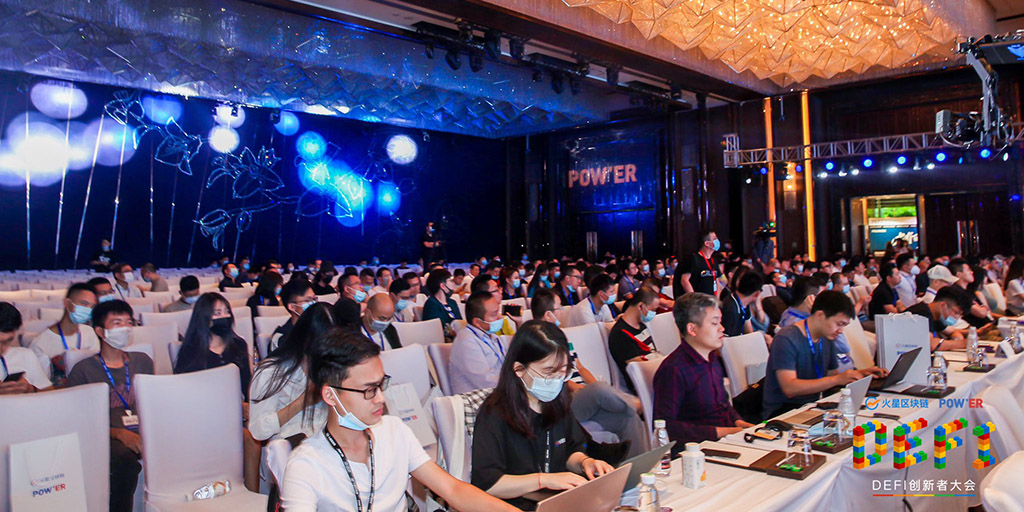 A summary of Justin Sun's speech on POW'ER 2020 DeFi Innovator Conference
Disclaimer: Justin Sun's original speech was given in Mandarin and the following is the English translated transcription by TronLive.
Hello everyone! I am Justin Sun, the founder of TRON. Today, I want to share with you TRON's progress on DeFi over the past years and our subsequent plans in the future.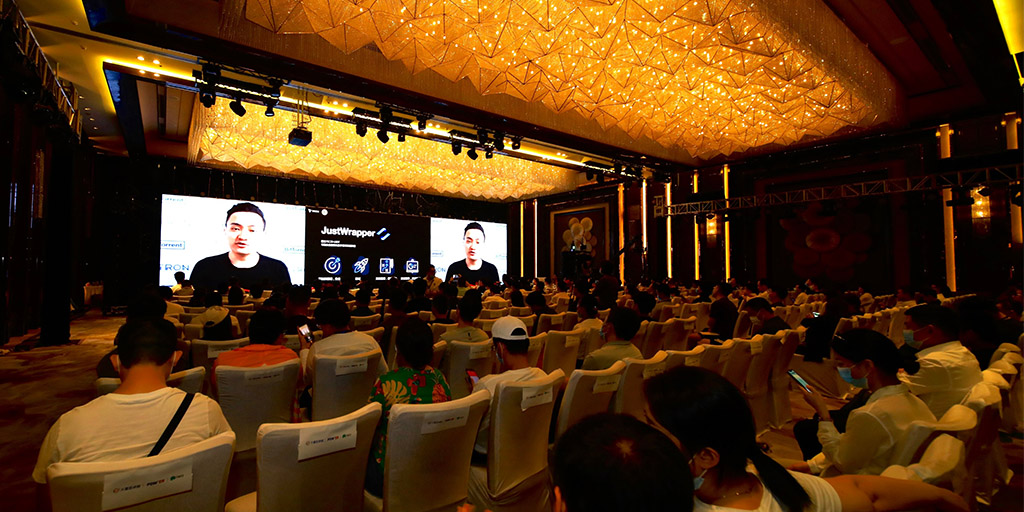 TRON is now the only public blockchain protocol in the world that can compete with Ethereum in various fields such as DeFi. This is inseparable from the deep cultivation of the TRON team in the past three years. At present, the daily TRON address increment in TRON's ecosystem is about 50,000 to 100,000 addresses, and the daily increase of Ethereum's address is also about 50,000 to 100,000. In terms of the number of daily new users, TRON and Ethereum are growing in the same order of magnitude.
TRON is growing rapidly every day. The total number of addresses on TRON just exceeded 10 million some time ago, and now it is growing at a rate of about 1% every day, so the growth trend is very good.
Many people who participated in the early stage of TRON were able to make profits, and I personally think that it is mainly a dividend of traffic. Although TRON has developed well in the Chinese market, most of TRON's current users are from emerging blockchain countries such as the United States, Southeast Asia, and Africa. Moreover, TRON's usage is also growing rapidly in Southeast Asia and Africa, especially Nigeria.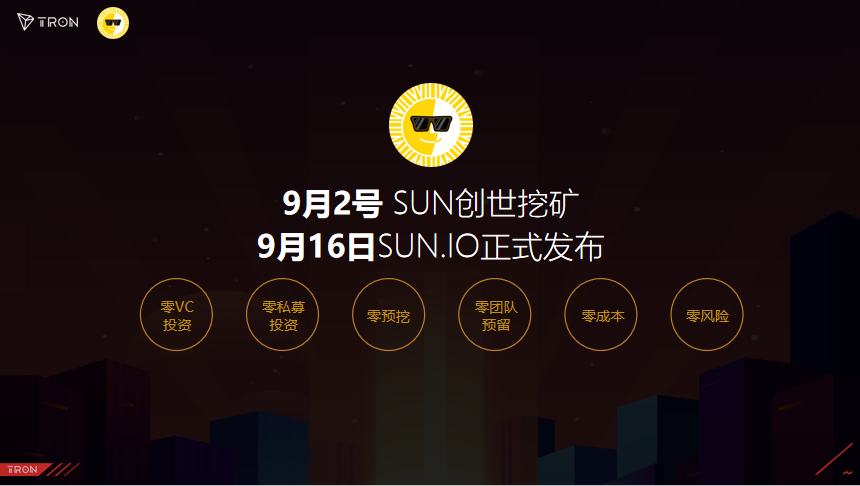 Currently in the blockchain field, whether it is risk liquidity or yield/return ratio, the best out there is the Sun Pool, which had an annualized return of 1000% during genesis mining. Moreover, TRON has launched SUN on three major exchanges, so its liquidity is very good. You can visit SUN.io and participate in mining. The Annual Percentage Yield (APY) is displayed on the homepage for each mining category.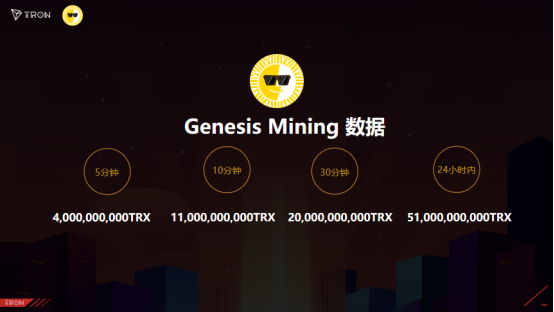 Many people participated in Genesis Mining at that time, and many people felt that TRX would plummet after mining, but this did not happen. I think the volume will continue to grow, but the rate of return may gradually decrease to 50%~150%. If you participate now, the rate of return is still very high.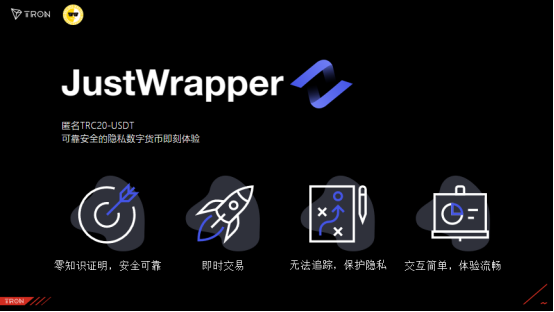 JustWrapper is a product that supports privacy transfer (shielded transaction). Currently, the first phase only supports USDT. With privacy transfer, the sender and receiver are all hidden on the blockchain, and the amount sent is also hidden as if the entire transaction does not exist on the blockchain. No one knows the transaction details except for the sender and the receiver. It is a very good application to protect transaction privacy through zero-knowledge proof. At the same time, JustWrapper has also adapted well to supervision to meet everyone's privacy needs and the supervision of relevant authorities.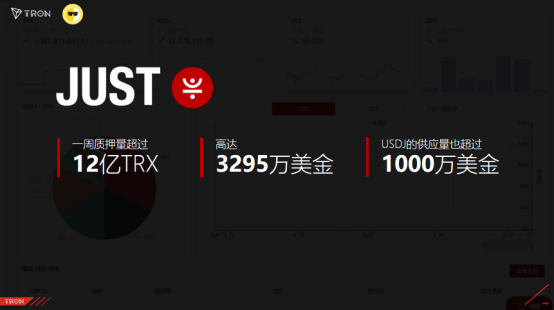 JUST has pledged more than 1.2 billion TRX in a week, and USDJ supply has also exceeded 10 million US dollars. During that period, JUSTSwap was launched. JUSTSwap has now become the industry standard, it is a decentralized exchange comparable to Uniswap. TRON has formed a very open and interesting DeFi ecosystem, which is very meaningful.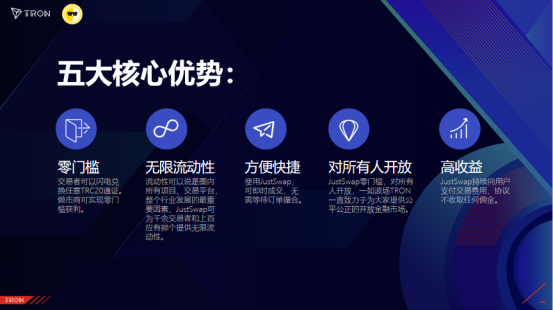 JUSTSwap has several advantages which include zero thresholds, unlimited liquidity, convenient and fast, open to everyone, and high yield. The experience of using JUSTSwap is great, which is why JUSTSwap is used by many users in the TRON community. There are now more than 1,700 tokens on JUSTSwap, and it is growing at a rate of hundreds every day. I think that JUSTSwap's users also have a lot of opportunities to make a lot of money, it is also suitable for users with small positions. TRON blockchain is a platform that is more suitable for the mass compared to Ethereum.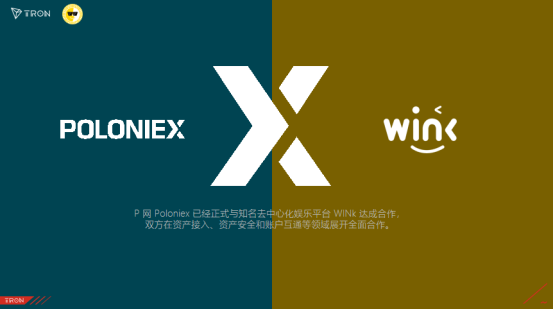 At the same time, our strategic partner Poloniex has also reached cooperation with Wink, so that it not only supports TRON based tokens but also other blockchain tokens. This is a great breakthrough for both TRON and Wink.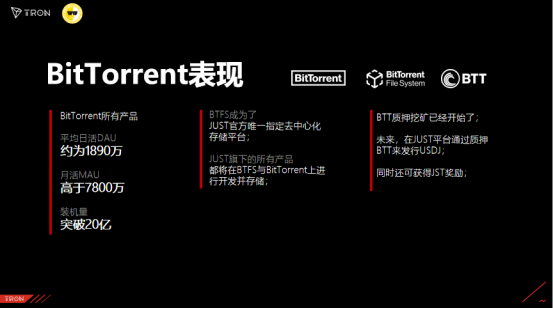 BTT will also announce a lot of striking news about decentralized storage this year. BitTorrent is the world's only decentralized platform with 2 billion active users, and it is the world's first decentralized storage platform. BitTorrent protocol once drives 40% of the global internet traffic at its peak. Currently, nearly 5% of the internet traffic in the world is transmitted daily by the BitTorrent protocol.
Early supporters of TRON, including investors, developers, or participants in various ecosystems such as TRON miners, as long as you choose the right path, there will be a positive return.